EVENTS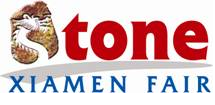 XIAMEN STONE FAIR
18-21 May 2021
Xiamen International Conference & Exhibition Centre
YISMES, in cooperation with its Italian branch, has been the official agent of Stone Xiamen Fair for Italy and Brazil for 12 years, which is, today, the most important fair of the world in the stone sector.
At Xiamen Stone Fair 2019 more than 2000 exhibitors from all around the world exhibited on an area of 180.000 sq.m..
Services to the companies:
FULL PACKAGE CUSTOMIZED BOOTH (EXHIBITION SPACE + OUTFITTING) AND ADDITIONAL SERVICES
Exhibition space in central area in the Halls A5 and A6 – the international area linked with the Chinese halls. · Exhibition space choice upon first request of participation. Minimum space of 10 sq.m.. · Booths designed by a team of Italian architects. · Inner booths fitted with quality furniture and equipment. · Construction and equipment of booths by our reliable booth outfitting contractor. · Inner space of the stand based on specific project design. · Catering area reserved for the exhibitors. · Interpreters and hostesses service. · Assistance of our team speaking Italian, Chinese, Portuguese, English and Spanish during both the set-up and the fair dismantling. · Travel package by international air companies. · Assistance for visa issuance. · Pick-up and drop-off assistance at the airport. · Assistance for booking of 5-stars hotel in Xiamen. · Booking of shuttle bus hotel-fair-hotel. · Assistance for insurance issuance. · Assistance after the fair.
LIST OF GOODS
marble, granite and stones
blocks and slabs
machinery tools and technologies
excavation mining and cutting
diamond tools
abrasives and accessories
For further information please visit:  www.stonefair.org.cn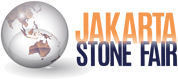 JAKARTA STONE FAIR
1st INTERNATIONAL FAIR FOR TO THE NATURAL STONE INDUSTRY
November 14-17, 2018
Jakarta International Expo (JI Expo)
Jakarta, Indonesia
Show report 2018
8 represented nation: Italy, Brazil, Turkey, China, Hong Kong, Indonesia, India, Portugal, Vietnam.
80 exhibitors
3.000 visitors
YISMES Ltd sole agent of the fair for Italy and Brazil.
Organizer: TG Expo
LIST OF GOODS
marble, granite and stones
blocks and slabs
machinery tools and technologies
excavation mining and cutting
diamond tools
abrasives and accessories